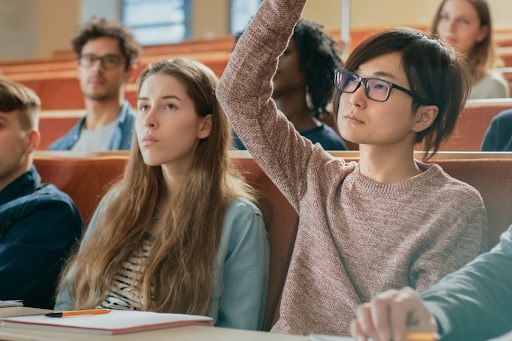 Best Digital Marketing Teacher Manuals For Colleges
Most colleges these days see the value in providing their students with an education in digital marketing. Digital marketing is an essential skill for young people pursuing careers in any field, whether they want to be artists or performers who require a good online presence, are interested in a career in business, or anything in between. There is a digital aspect to every successful venture, and empowering students with the knowledge they need to thrive in the digital world sets them up to achieve their goals.
Implementing an effective digital marketing curriculum can be difficult since there are so many text books out there to choose from and it is an ever-evolving field. To ensure that your students are getting the best education possible and that your instructors are getting the support they need, look for digital marketing teacher manuals and curricula that include the following features.
<Request a Free Digital Marketing Teacher Manual Examination Copy> 
Detailed Lesson Plans
Instructors will find it much easier to set up and teach their course if they have detailed lesson plans built right into their teacher manuals. This means instructors can spend less time on prep and feel confident in their teaching. Mujo's Digital Marketing Fundamentals teacher manuals include minute-by-minute lesson plans on online marketing, branding, keyword research, and more.
Multimedia Course Content
To ensure an engaging course, you need to present students with more than just text and lectures. Students learn and retain information in different ways, so it is essential to present your information through various different media, including video, textbook, slides, and more in order to reach your students. Choose courseware that has this material available for the best teaching experience.
Experience-Backed Reputation
Choose digital marketing teacher manuals and course materials created by reputable figures with experience in the marketing world and results to show for it. There are many digital marketing curricula and teacher manuals out there that are created by companies that know how to create courseware but don't actually know much about digital marketing. Mujo's Digital Marketing Fundamentals textbook and teacher manuals are written by seasoned professionals working in the digital marketing field who have the practical experience to back up all of the information provided in the courseware. Their agency brings over 25 years of experience to Mujo's content.