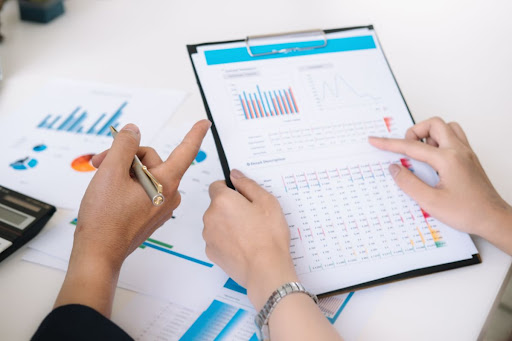 The Most Important Big Data Analytics Skills for Higher Ed Students in 2023
Big data analytics and reporting is a crucial part of digital marketing and should be taught at any college or university that offers a digital marketing program. Here are the most important big data analytics skills for students to learn in 2023.
Using Key Platforms
Becoming familiar with key big data platforms, including Google Analytics, SEMrush, Google Search Console, Google Keyword Planner, Google Data Studio, and Notion, is crucial for anyone looking to start a successful career in digital marketing. Students also need to understand the growing importance of artificial intelligence (AI) technologies in the field of digital marketing. Students should be given the opportunity to explore how AI tools are helping digital marketers develop predictive analytics, create personalized advertising campaigns, and engage in competitor analysis.
Colleges and universities need to offer digital marketing courses that cover these platforms if they want to stay on the cutting edge and ensure that they are giving students the skills they need to secure jobs in their field after they graduate.
Interpretation & Data Visualization
Learning how to interpret and visualize big data in a multitude of different ways gives students an edge and prepares them for their future careers. Being able to visualize data in various ways, such as charts and graphs, empowers students to successfully present important statistics to stakeholders in order to communicate key strategies, pain points, and goal completions.
Colleges and universities that teach students not only how to interpret data but how to visualize and present it in a variety of ways for different audiences will be more successful in attracting new students and see a higher number of graduated students go on to have a thriving career in digital marketing.
Making Data-Backed Decisions
Simply learning how to find, visualize, and interpret big data is not enough. Students need to be confident in their ability to use that data to make smart business decisions too. Big data is a powerful tool for growing any kind of business when used properly. Digital marketing students who learn how to leverage big data in order to make informed decisions regarding every aspect of business, from workflow efficiency to customer service to choosing what services to offer, will go far in the digital marketing world.
Support for Instructors
More colleges and universities are choosing Mujo's Big Data Analytics & Reporting textbook to teach students the skills they require to use big data analytics in the business world. With lessons on all of the key big data platforms and AI tools, exercises designed to give students hands-on experience with data visualization, interpretation, and decision making, and thoughtful discussion prompts, students will learn the skills they need and instructors will have everything necessary to deliver an effective course. Mujo's textbooks are designed to make it easy for instructors to teach a course on big data analytics efficiently and without requiring additional support from their institution.